$2999.00

Arturia Origin Keyboard Synthesizer
"This Origin Keyboard Synthesizer is Arturia's new version of the Origin Desktop module for the keyboard player. It keeps the outstanding modular system of Origin Desktop, but puts it on a panel that mounts and closes on a high quality keyboard controller

MORE...


$269.00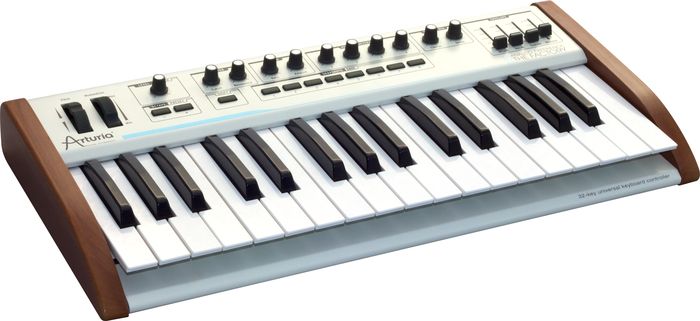 Arturia Analog Experience - The Factory Hybrid Synthesizer
"Analog Experience - The Factory Hybrid Synthesizer uses the same quick-and-easy-to-use software as Analog Factory with a dedicated keyboard that gives you access to the very best of Arturia's signature sounds. With the pre-assigned knobs and faders all t

MORE...


$299.00

Arturia Microbrute Analog Synthesizer
"The new Arturia MicroBrute is the next generation of the Brute family of synthesizers. The little brother of the award winning, modern classic: MiniBrute. The MicroBrute is smaller in size but retains the pure analog sound, the famed Steiner-Parker filte

MORE...


$598.00

Arturia Minibrute Ultimate Synth Package
"This Arturia synth package includes the Minibrute Synthesizer with a pair of AKG K44 headphones, a Live Wire Elite instrument cable, and a copy of the Hal Leonard Power Tools for Synth Programming.Arturia Minibrute SynthesizerArturia's revolutionary Mini

MORE...