$349.00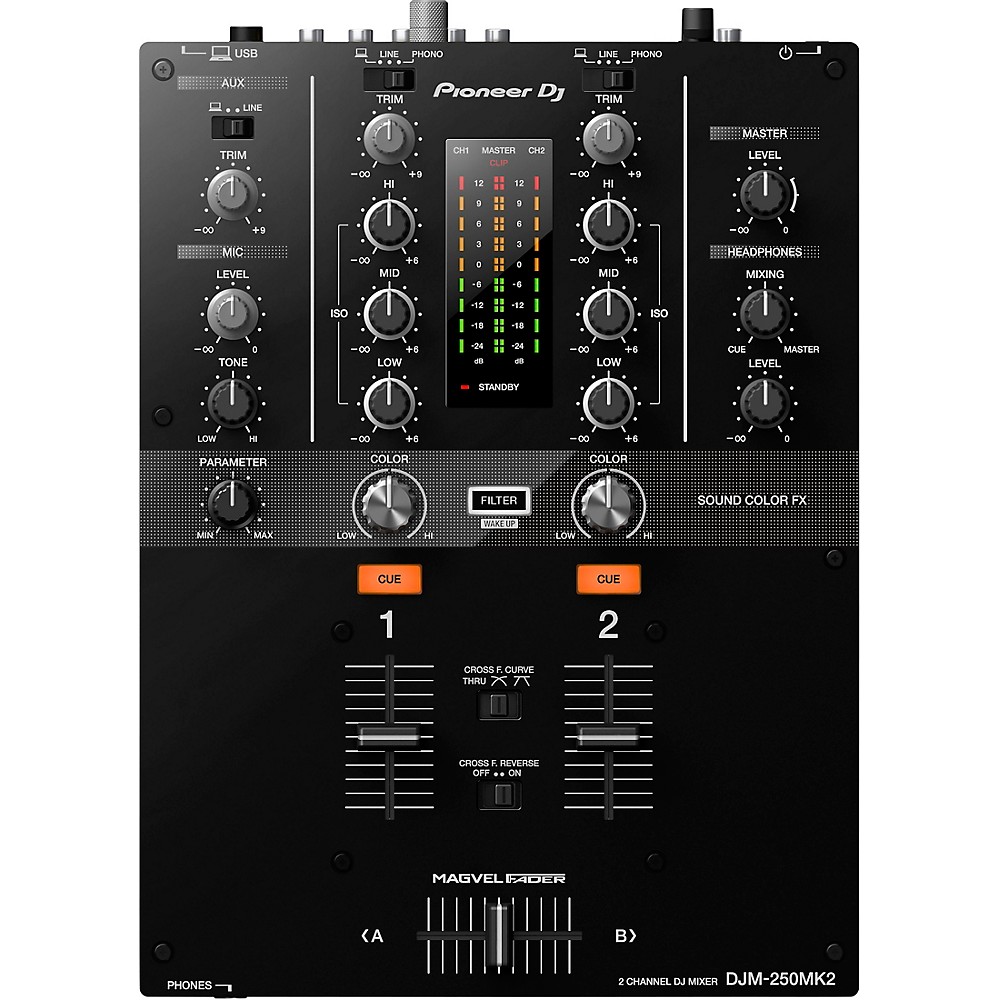 Pioneer Djm-250Mk2 2-Channel Dj Mixer With Rekordbox
"Inheriting some of the professional features of its larger siblings, such as the Magvel crossfader and Sound Color FX filter, the DJM-250MK2 2-channel DJ mixer offers straightforward controls, a clear layout, and dedicated 3-band isolators let you scratc

MORE...


$699.99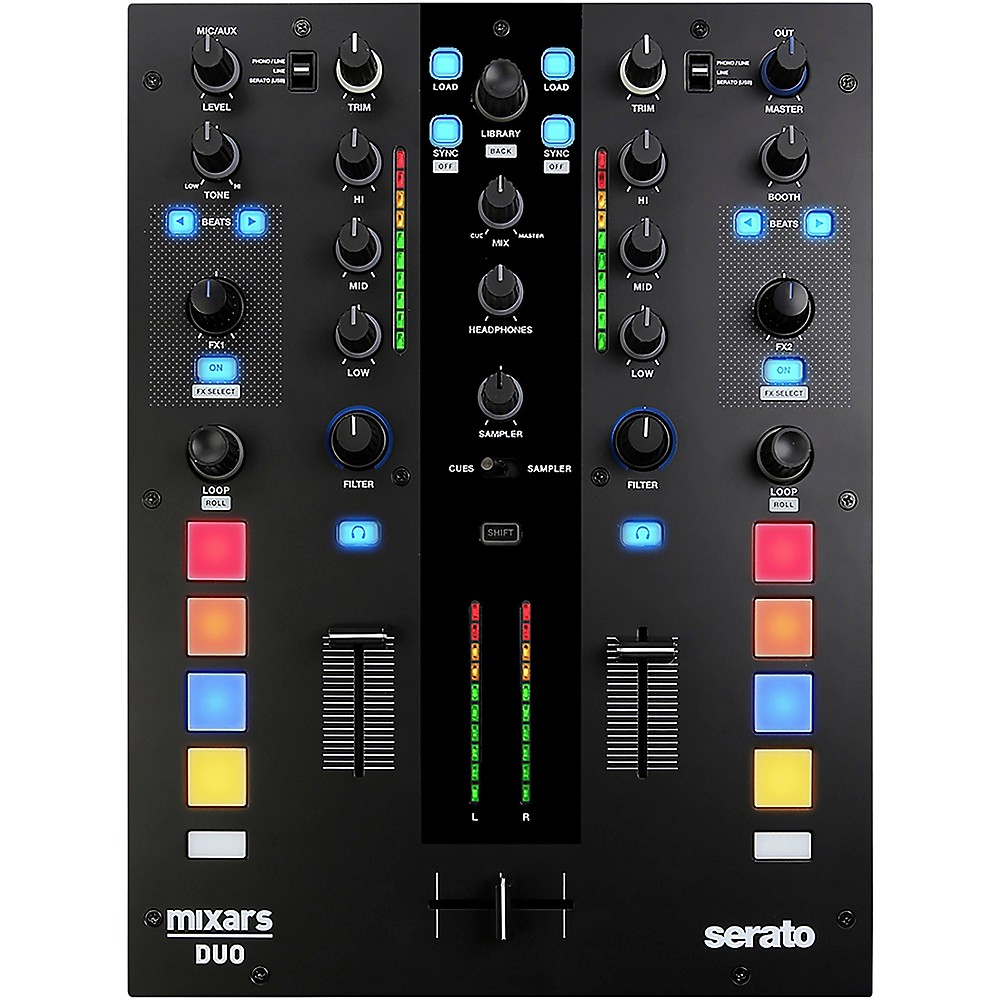 Mixars Mixars Duo Mkii 2-Channel Dj Mixer
"This Serato-enabled, 2-channel, professional DJ mixer features the Galileo Essential crossfader exclusively designed in collaboration with Pro X Fade. Made in Japan, this crossfader is built with the latest conductive plastic technology and features razo

MORE...


$1199.00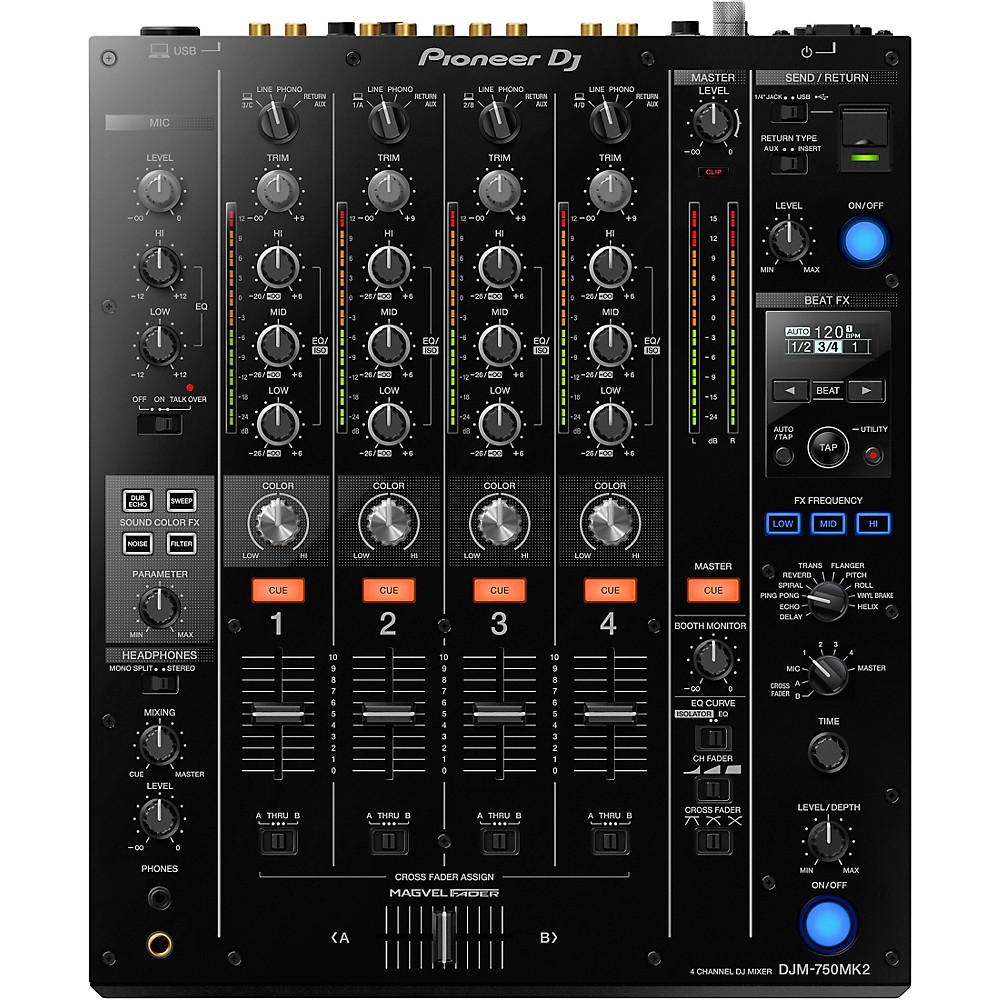 Pioneer Djm-750Mk2 4-Channel Dj Mixer With Effects And Rekordbox
"This full-featured 4-channel mixer inherits key features and design elements from its top-tier siblingthe DJM-900NXS, letting todays modern DJ accurately re-create a typical club DJ booth setup in their home studio without the top-tier price tag. Working

MORE...


$2199.00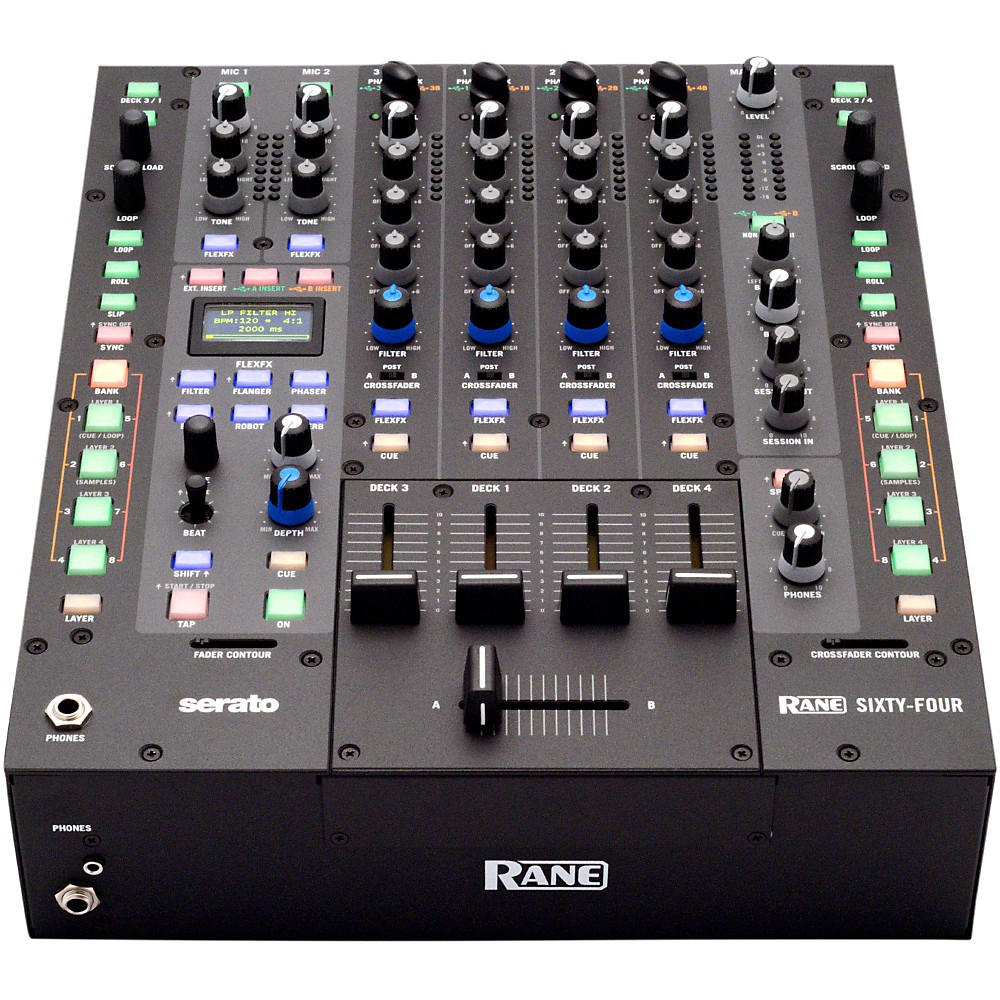 Rane Sixty-Four 4-Channel Dj Mixer With Serato Dj Software
"If you've mastered mixing and scratching on two channels and you want to raise your game, the Rane Sixty-Four mixer and Serato DJ software are the tools you need for more channels, more decks, more effects.Mixing four channels requires a wide variety of

MORE...