$459.00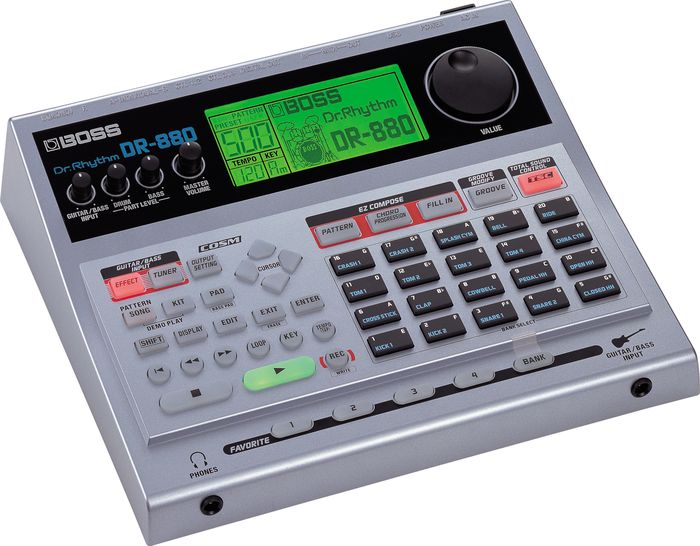 Boss Dr. Rhythm Dr-880 Rhythm Machine
"The Boss Dr. Rhythm DR-880 Rhythm Machine is a rhythm-programming powerhouse loaded with world-class drum, percussion, and bass sounds from Roland's famous SRX library. It also includes a stunning collection of original waveforms. You can get microscopic

MORE...


$149.99

Zoom Rhythmtrak Drum Machine
"The RhythmTrak Drum Machine from Zoom is ready to groove right from the start. There are 70 different drum kits built-in featuring both acoustic and processed analog sounds, ideal for rock, R&B, funk, jazz, hip hop and electronic music styles. In add

MORE...