$34.61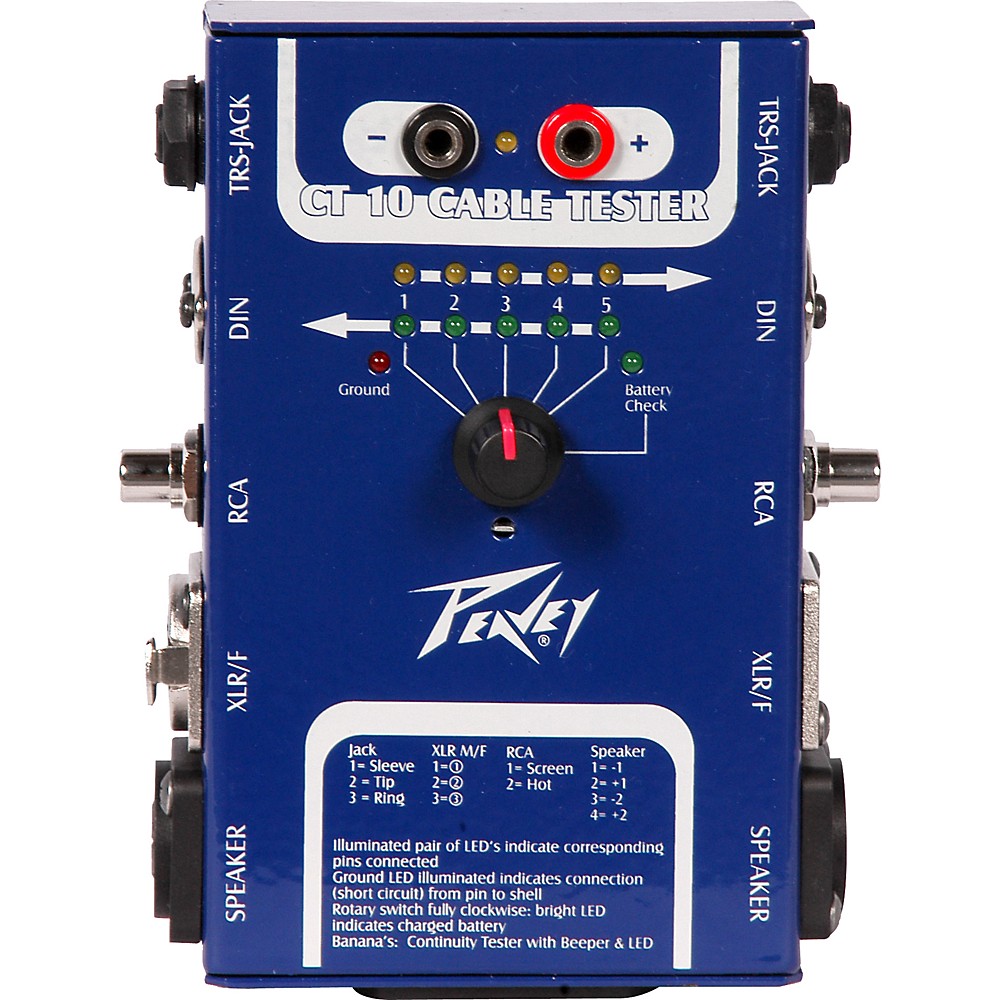 Peavey Ct-10 Cable Tester
"The Peavey CT 10 cable tester gives you a quick and easy way to check for opens, potentially damaging shorts, or cables wired out of phase (to wrong pin). Useful considering it's a well-known fact of live sound that the closer you get to the start of the

MORE...


$84.95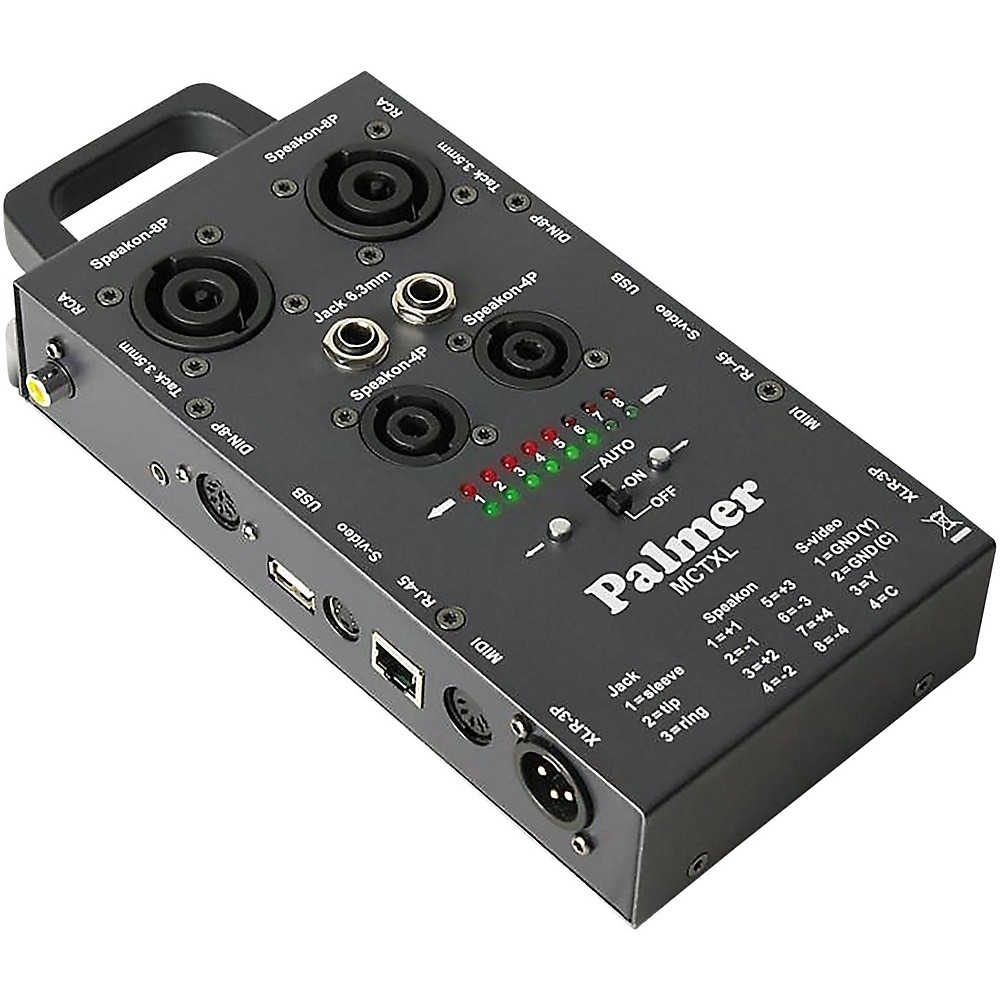 Palmer Audio Palmer Audio Ahmct Xl Cable Tester
"As well as standard audio and video cables, the Palmer Pro AHMCT XL also tests the major data cables (USB, RJ45). The test sequence can be either automated or manual, meaning the Pro AHMCT XL from Palmer is as ideal for the layperson as it is for the eng

MORE...


$49.95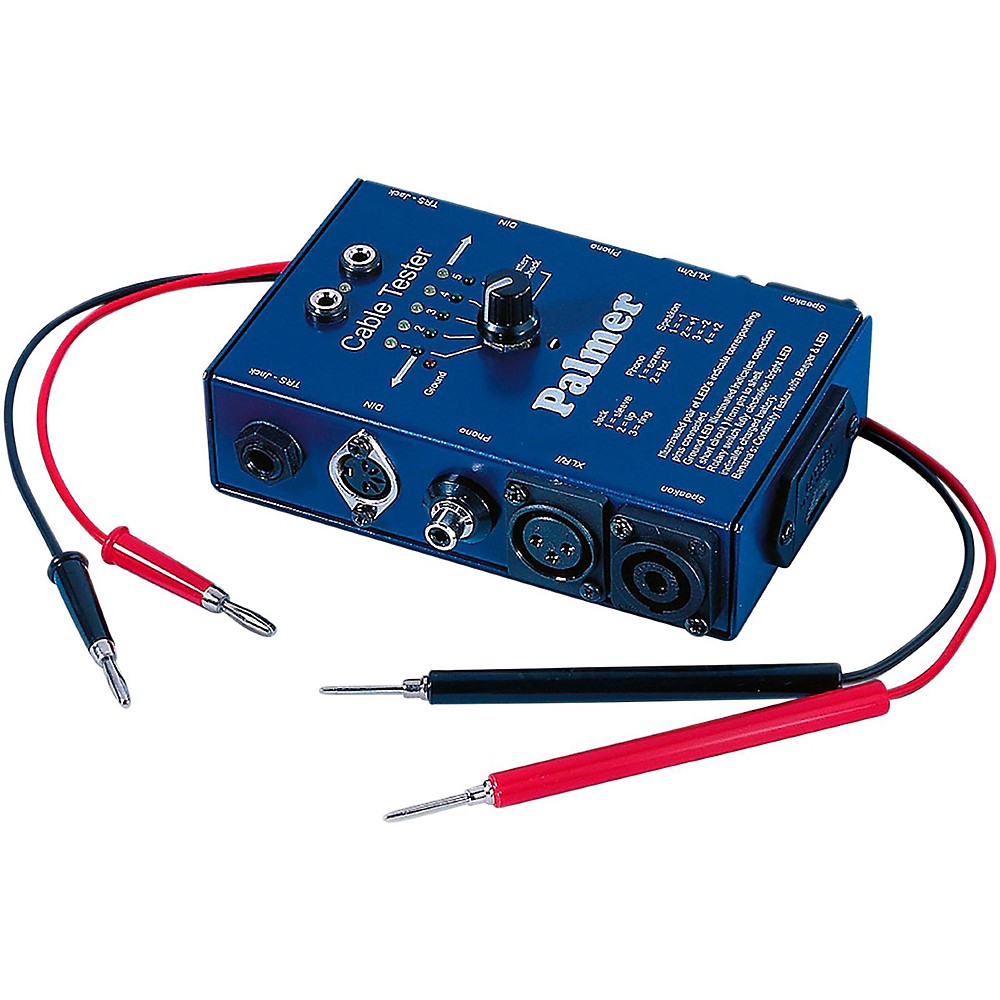 Palmer Audio Palmer Audio Ahmct 8 Cable Tester
"The AHMCT 8 tests the most critical cables on the stage and determines whether they are functioning or not, both visibly via LEDs and audibly via a buzzer. This makes it the perfect tool for engineers in the workshop and on stage.The Pro AHMCT operates s

MORE...


$29.99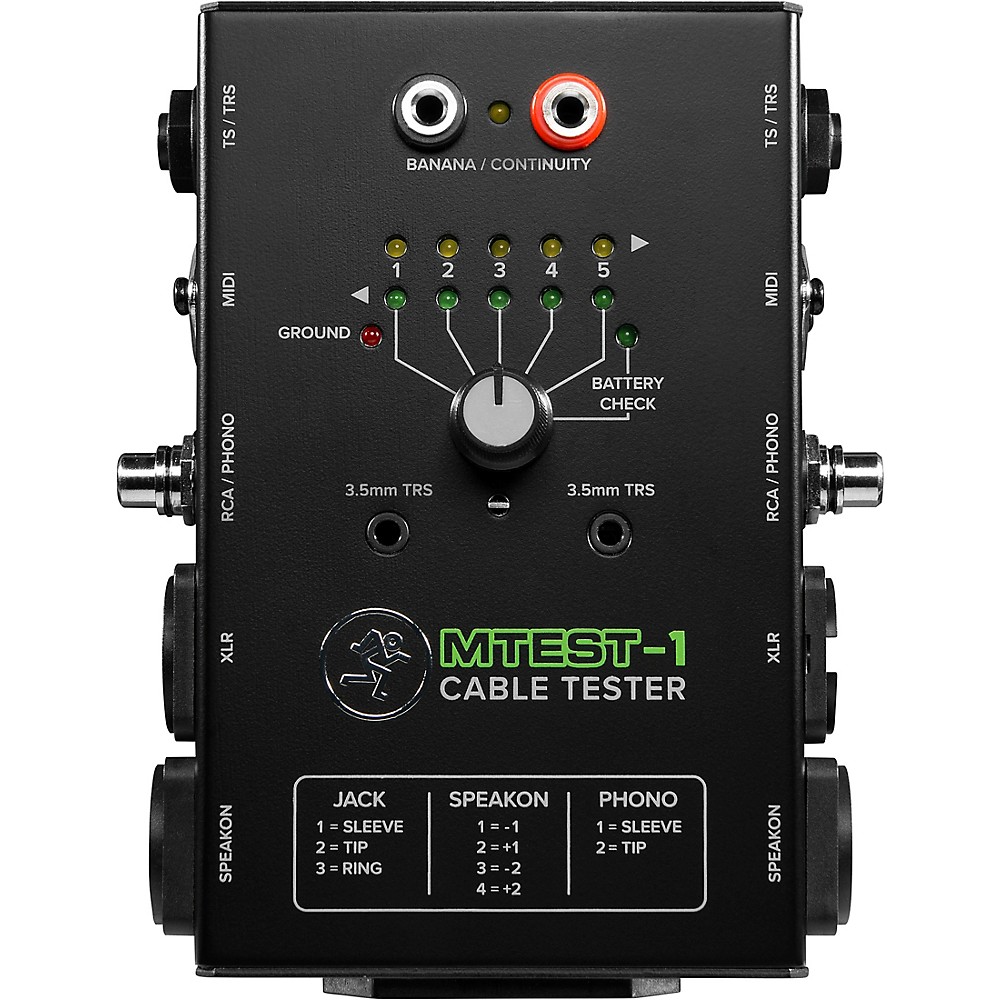 Mackie Mtest-1 Cable Tester
"Never play the guessing game with cables again. Featuring a simple 5-way switch to test every pin, even with mismatched connectors, the battery-powered MTEST-1 is an essential tool to have in your bag for every gig. You can even manually test continuity

MORE...


$59.99

Galaxy Audio Cable Tester
"The cable tester will quickly test 6 types of cables XLR, 1/4"", 1/8"", Speakon, stereo RCA, and DIN (Midi). It is extremely simple to use, with a pass / fail indicator that lights up when you plug each side of the cable into the CT and select the number

MORE...


$99.99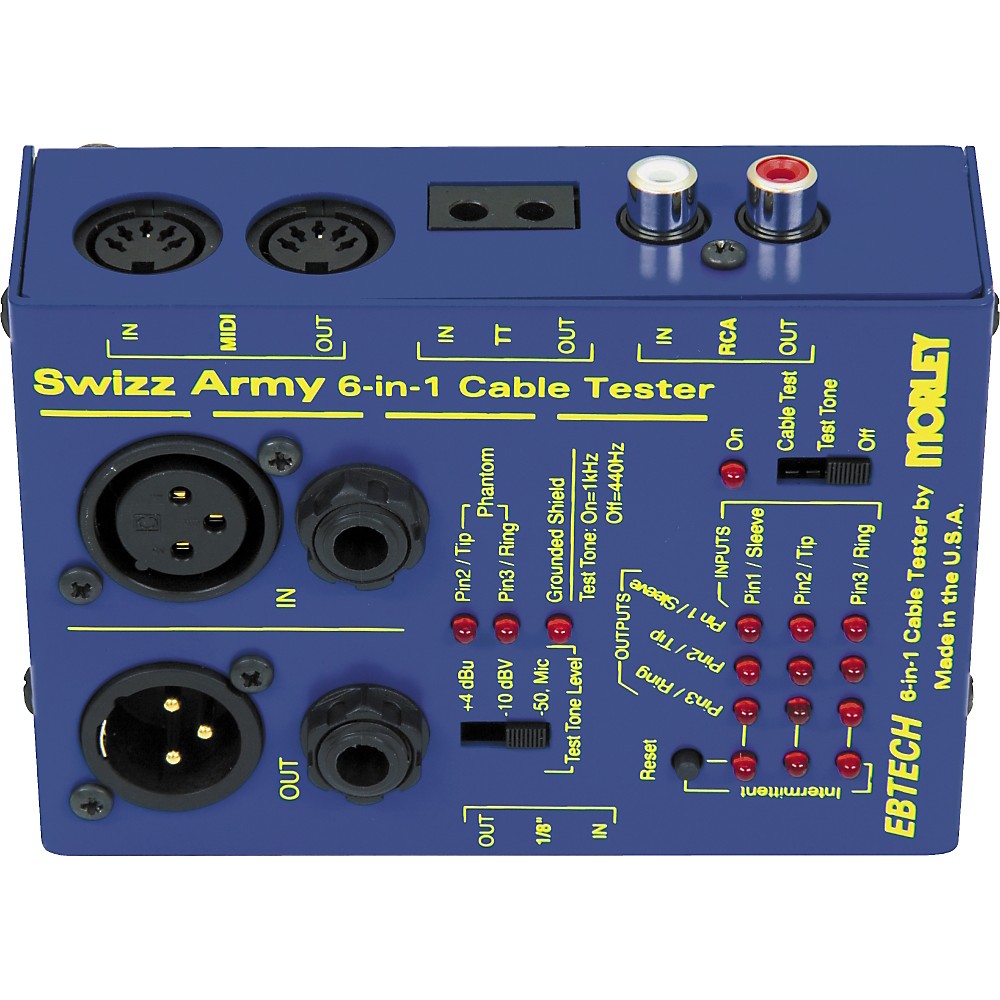 Ebtech Swizz Army Cable Tester
"The Ebtech Swizz Army Cable Tester is the professional's choice in multifunction cable testers. It displays the exact wiring of any cable or adapter-even allows testing of installed cables inside walls. Another cool feature is its patented intermittent d

MORE...


$31.99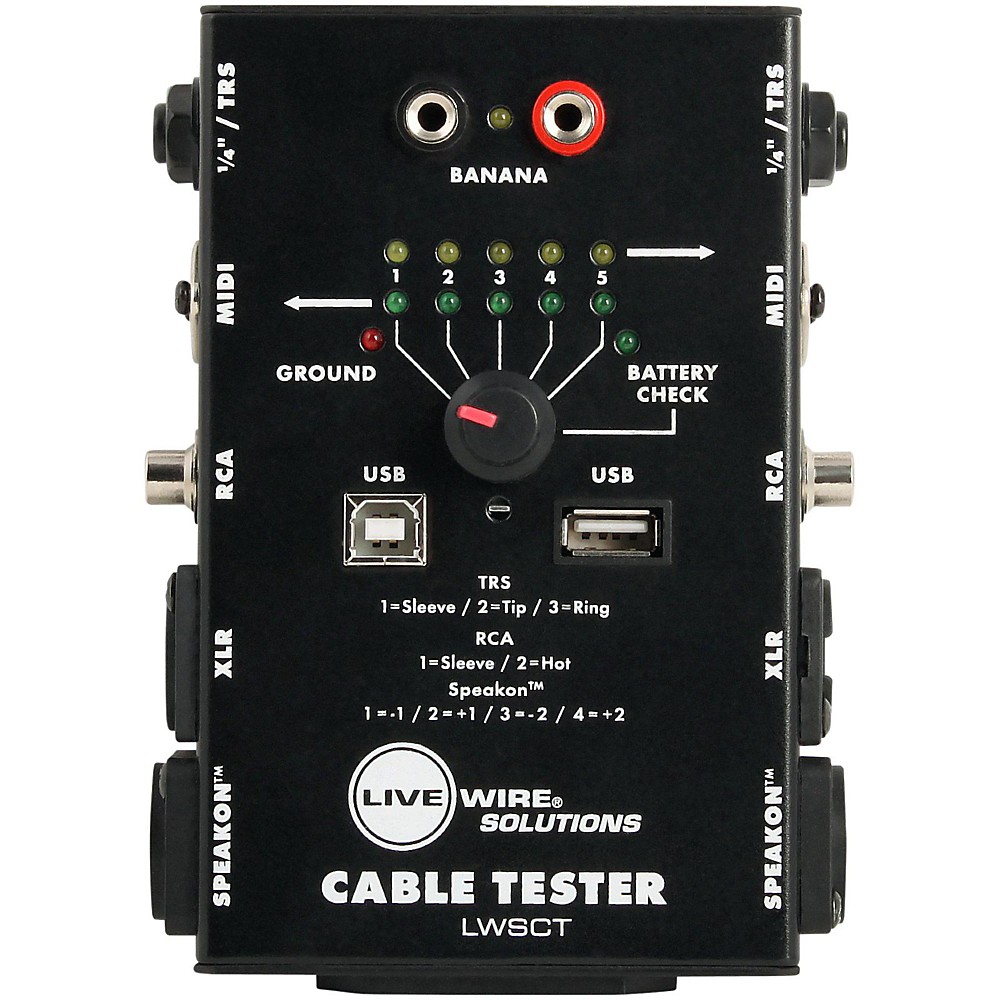 Livewire Cable Tester
"Tests Speakon, XLR, RCA, MIDI, USB, 1/4"", 1/4"" TRS and banana. In addition to cable products, Live Wire has taken their expertise in audio interconnection and applied it toward a variety of tools that assist in common solutions for sound professionals.

MORE...