$99.99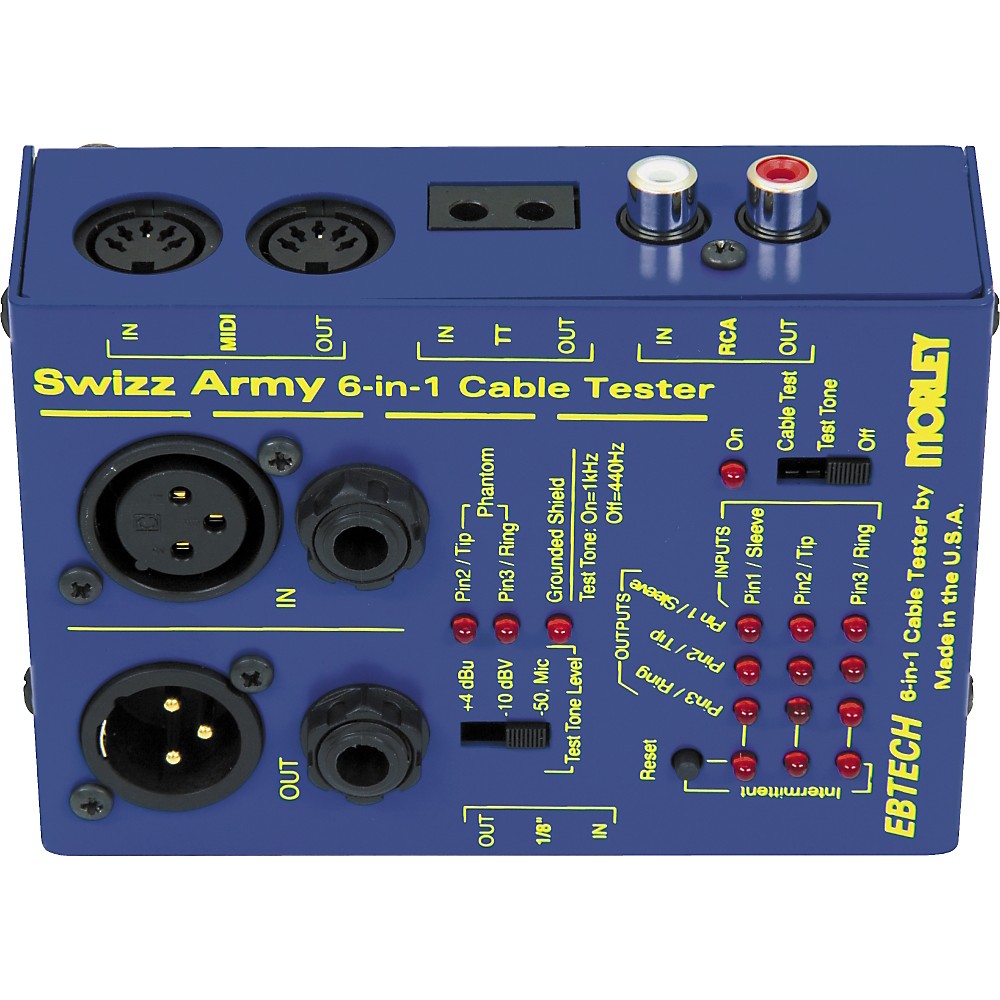 Ebtech Swizz Army Cable Tester
"The Ebtech Swizz Army Cable Tester is the professional's choice in multifunction cable testers. It displays the exact wiring of any cable or adapter-even allows testing of installed cables inside walls. Another cool feature is its patented intermittent d

MORE...


$59.99

Galaxy Audio Cable Tester
"The cable tester will quickly test 6 types of cables XLR, 1/4"", 1/8"", Speakon, stereo RCA, and DIN (Midi). It is extremely simple to use, with a pass / fail indicator that lights up when you plug each side of the cable into the CT and select the number

MORE...


$49.99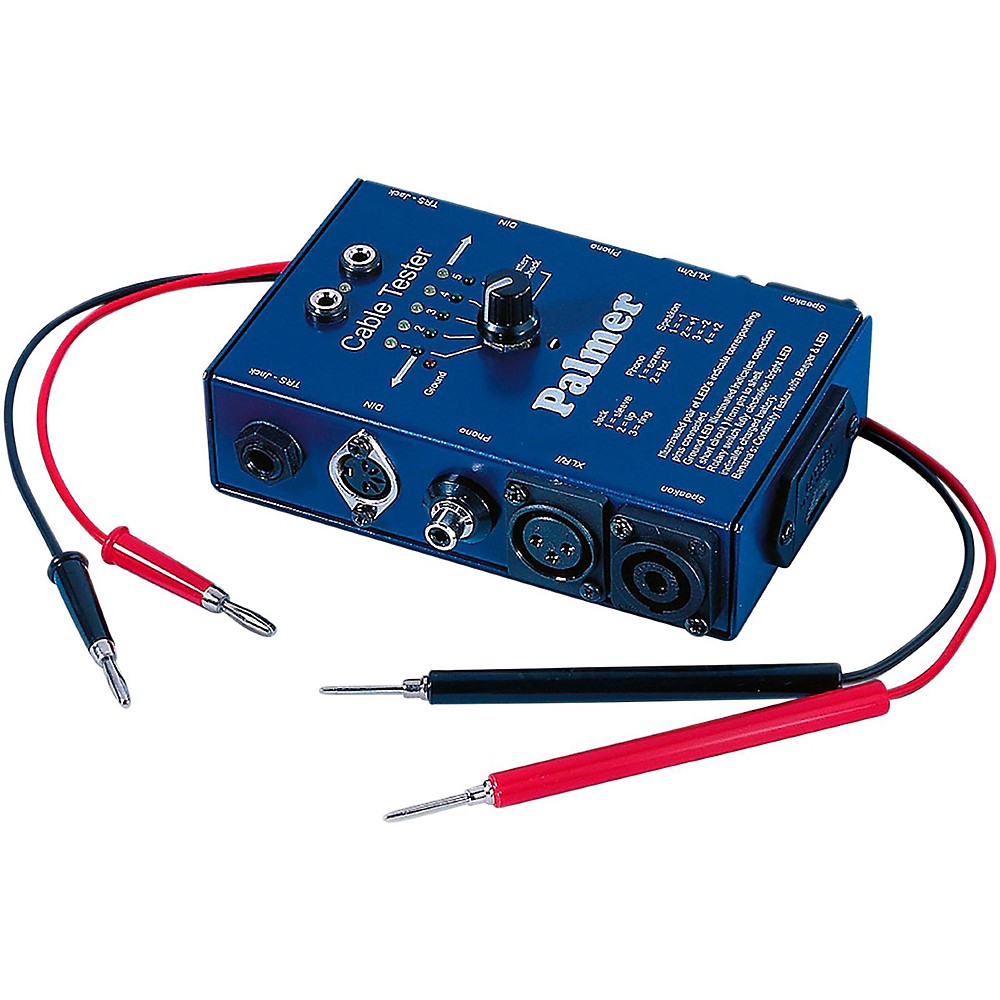 Palmer Audio Palmer Audio Ahmct 8 Cable Tester
"The AHMCT 8 tests the most critical cables on the stage and determines whether they are functioning or not, both visibly via LEDs and audibly via a buzzer. This makes it the perfect tool for engineers in the workshop and on stage.The Pro AHMCT operates s

MORE...


$15.99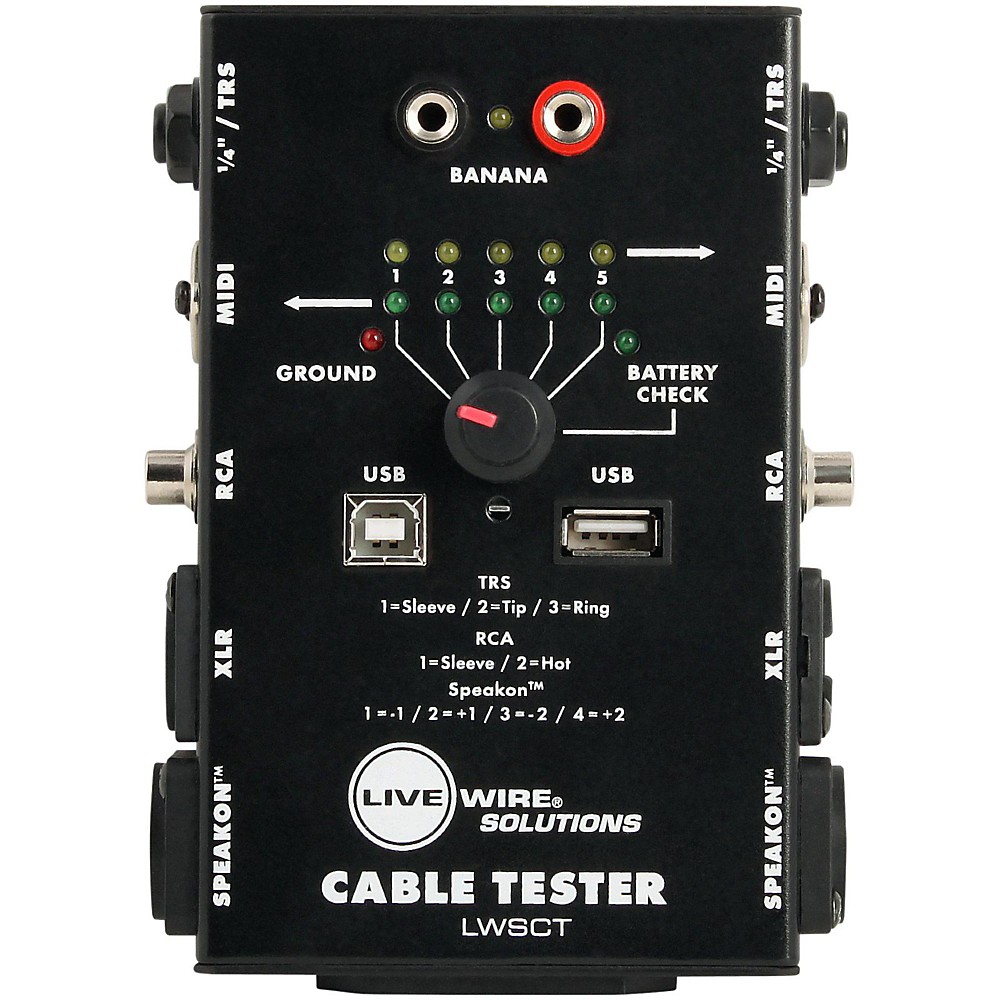 Livewire Cable Tester
"Tests Speakon, XLR, RCA, MIDI, USB, 1/4"", 1/4"" TRS and banana. In addition to cable products, Live Wire has taken their expertise in audio interconnection and applied it toward a variety of tools that assist in common solutions for sound professionals.

MORE...