$999.00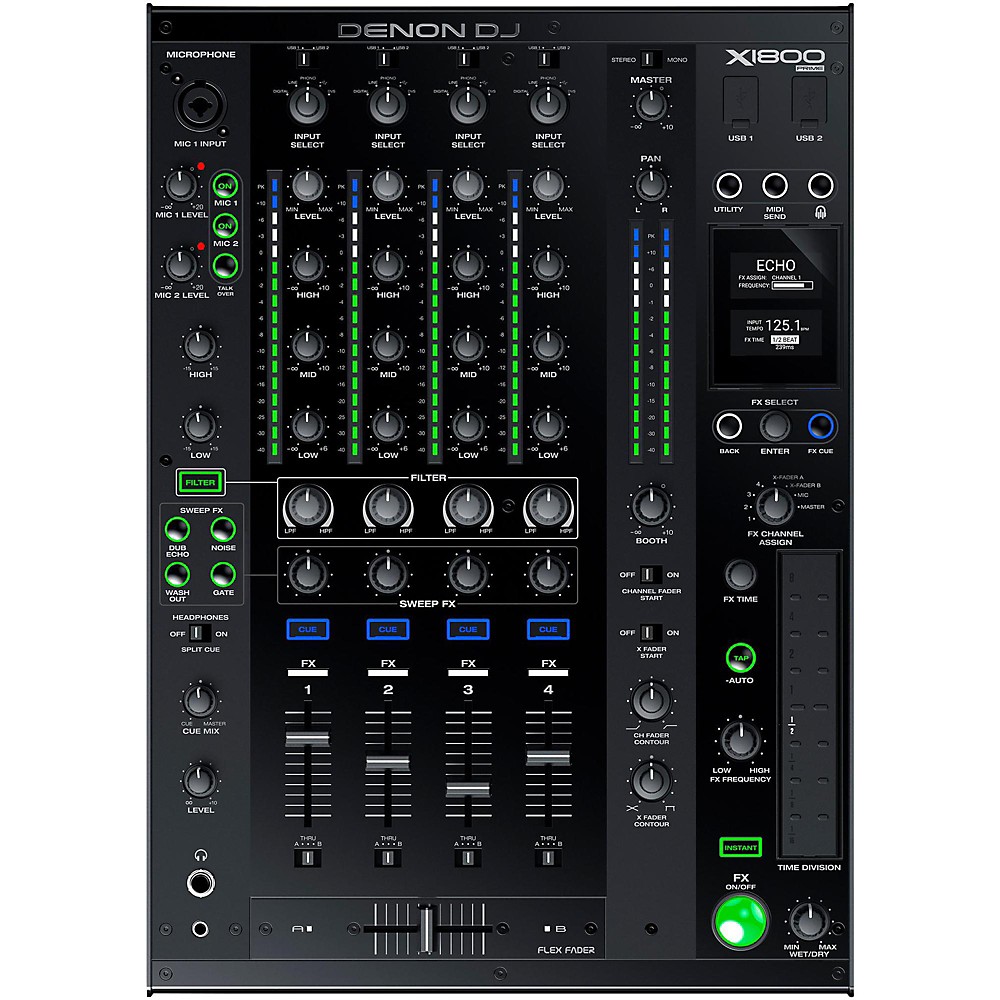 Denon X1800 Prime 4-Channel Club Mixer
"The X1800 Prime is Denon DJs new 4-Channel club mixer, adding exciting new features to an instantly-familiar top-panel layout, guaranteed to enhance any DJs creative performance. Dedicated Sweep and BPM FX combinations deliver dynamic control, and expres

MORE...


$349.00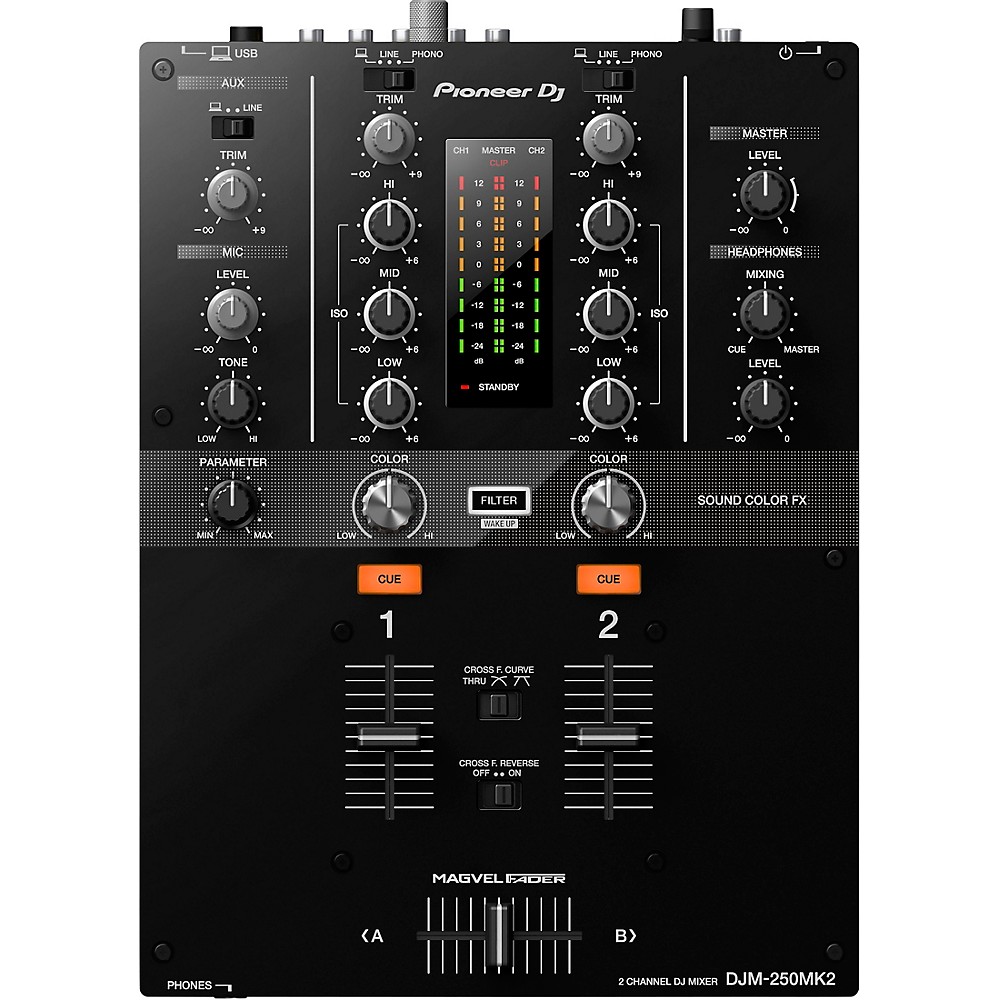 Pioneer Djm-250Mk2 2-Channel Dj Mixer With Rekordbox
"Inheriting some of the professional features of its larger siblings, such as the Magvel crossfader and Sound Color FX filter, the DJM-250MK2 2-channel DJ mixer offers straightforward controls, a clear layout, and dedicated 3-band isolators let you scratc

MORE...


$1899.00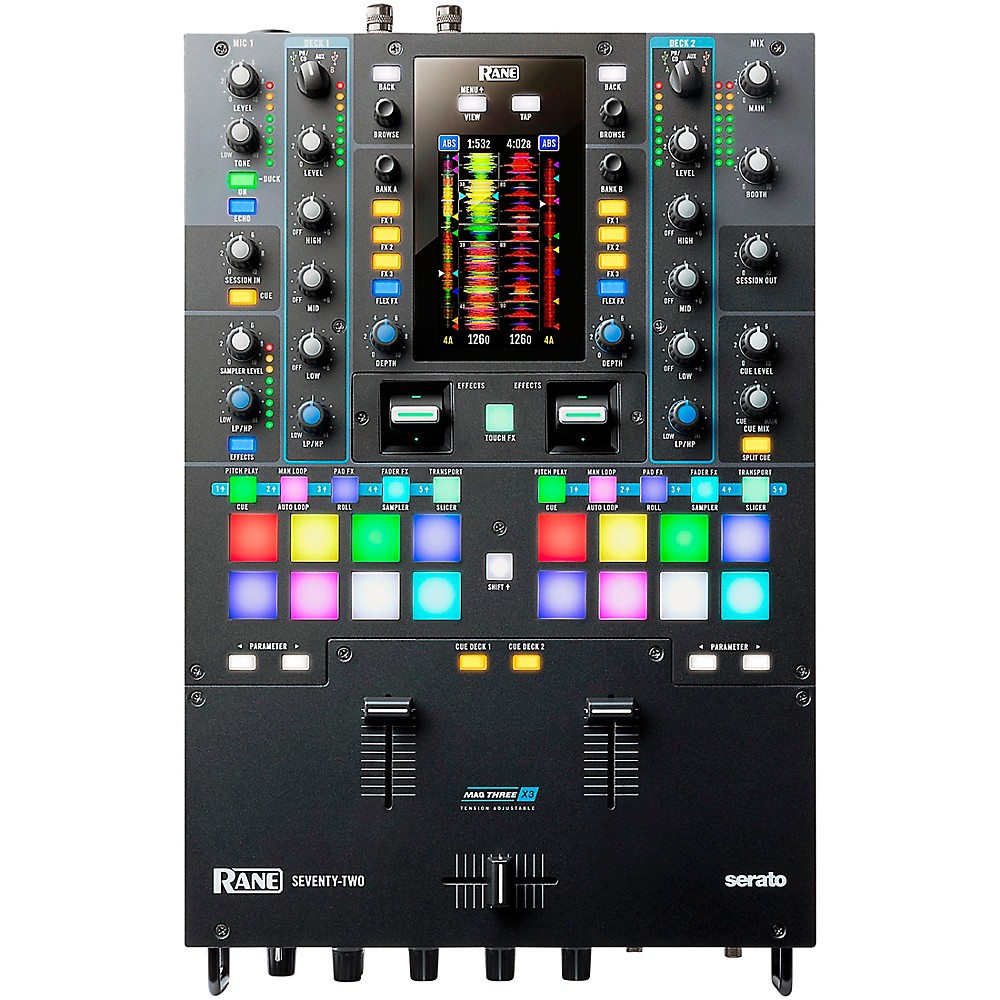 Rane Seventy-Two Battle-Ready 2-Channel Dj Mixer With Touchscreen And Serato Dj
"This rugged, 2-channel Serato-ready DJ battle mixer is designed to stand up to demanding professional use, all while integrating cutting-edge digital technology. With unmatched materials, build quality and construction, the Rane SEVENTY-TWO was designed

MORE...


$2199.00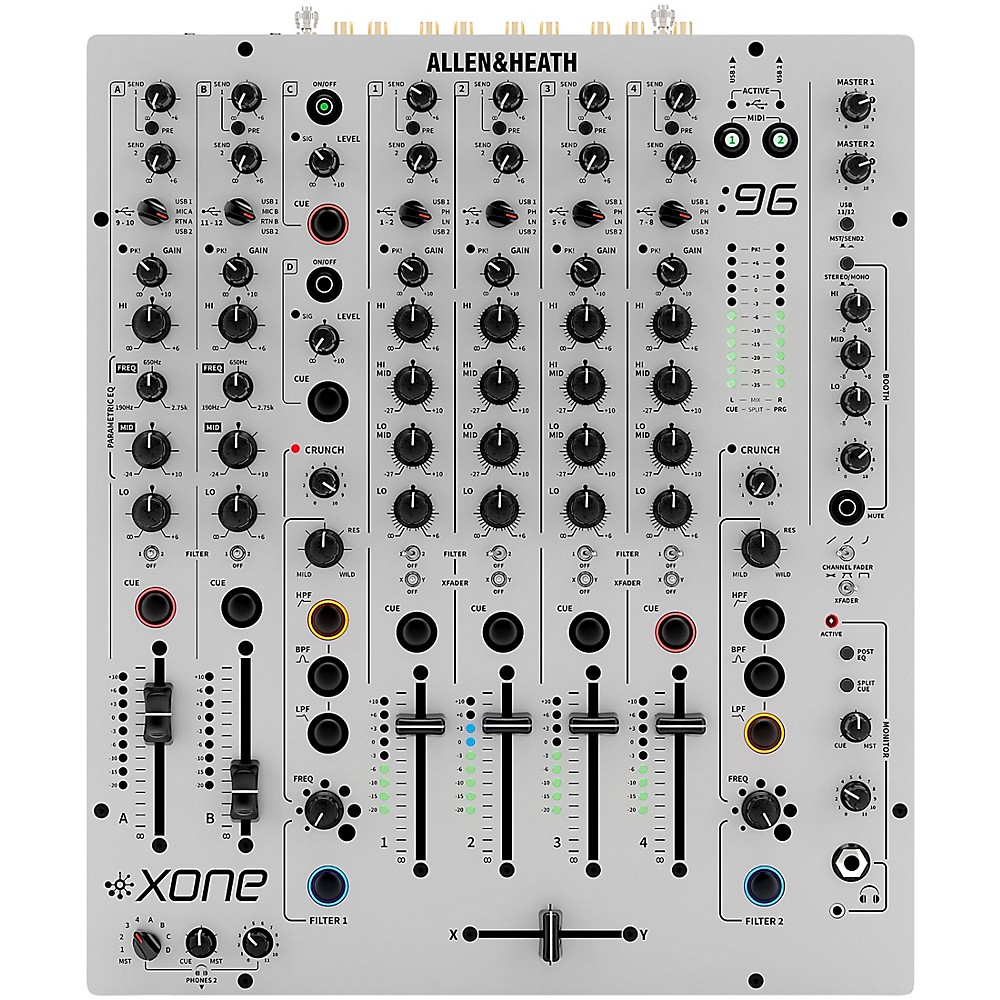 Allen & Heath Xone:96 4-Channel Analog Dj Mixer
"This professional 4-channel analog DJ mixer takes the legendary soul of the acclaimed Xone:92 and redelivers it, enhanced and with state-of-the-art digital connectivity. Its all here, from the huge, detailed, space-shaking analogue sound that only Xone d

MORE...