Tuesday, November 24th 2020.
Single CD Players
Guitar Musician carries a complete line up of dj gear including single cd players for the working DJ with equipment including turntables, cd players, mixers, lighting packs, controllers, cartridges, dimmer packs, headphones and much more for sale at super discount prices. Purchase securely online.
| Double CD Players | Single CD Players | 19" DJ Mixers | 2 Channel DJ Mixers | Multi-Channel DJ Mixers | DJ Videos | Back To DJ Gear |
229.95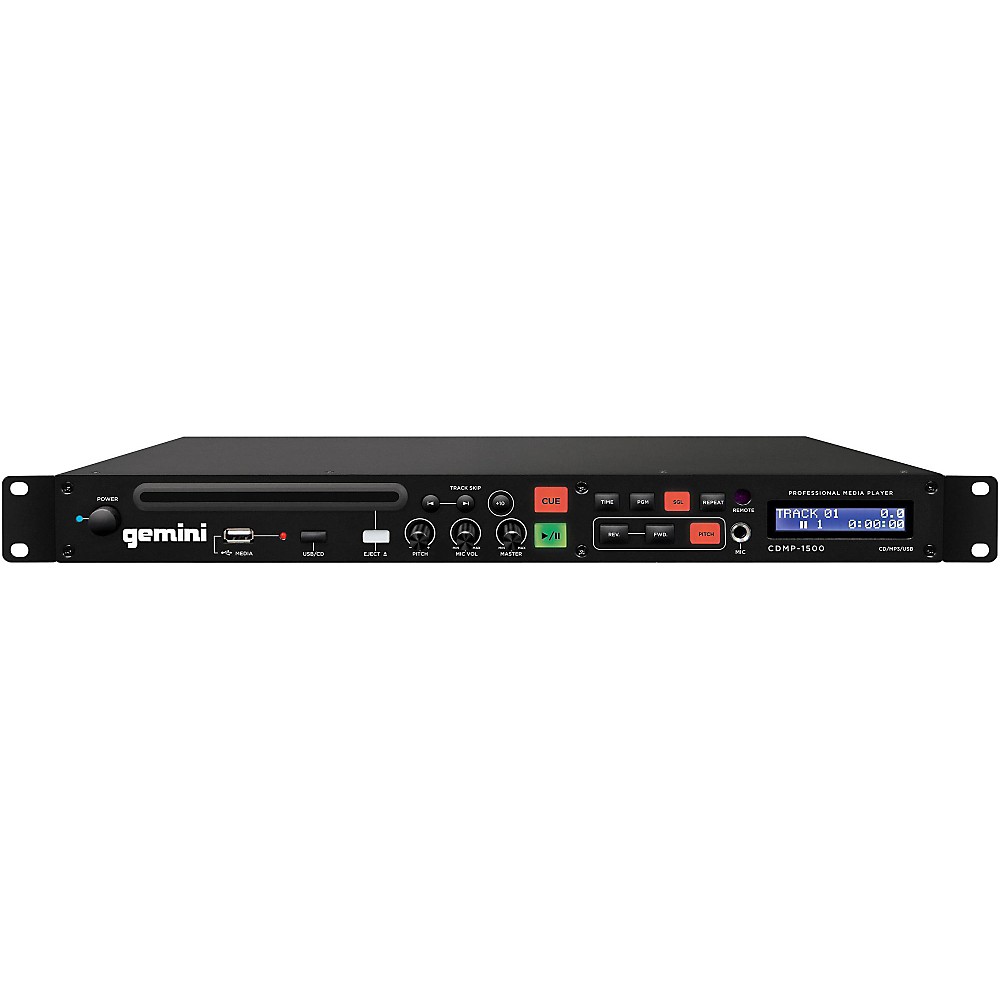 Gemini Cdmp-1500 Single 1U Cd/Mp3/Usb Player
"If youre looking for a professional media player that packs powerful functionality and extensive features in a slim, low-profile design, the CDMP-1500 offers an ideal solution. Occupying just a single unit of rackspace, the CDMP-1500 boasts playback for
MORE...