Tuesday, January 22nd 2019.
Guitar Tuners - Switches
Guitar Musician has a full compliment of guitar tuners and switches for your axe or your collection of various guitars. Other effects include digital delay, compression pedals, overdrive, chorus, noise gates, wah wah pedals and all are available for sale at our online store.
| Distortion/Overdrive Pedals | Compressor Pedals | Power Supplies | Wah Wah Effects | Noise Gate/Suppressor | Tuners/Switches | Pedal Packages |
| Volume | Filters | Flangers | Phasers | Equalizers | Delay/Reverb/Echo | Multi-Effect - Floor | Multi-Effects-Rack | Pedalboards | Overdrive |
| Harmonizers/Pitch Shifters | Chorus Pedals | Back To Accessories |
$49.99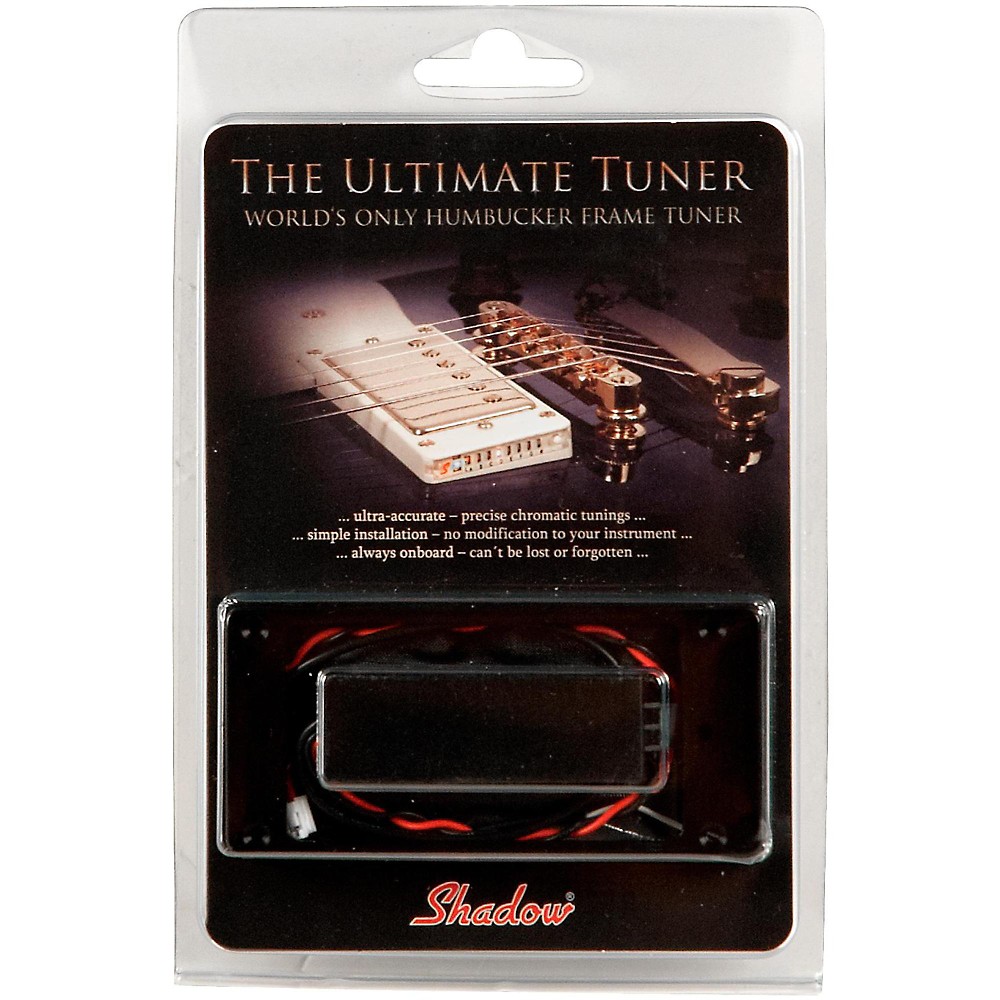 Shadow Humbucker Ring Tuner For Flattop Electric Guitar
"Finally, even electric guitarists do not have to worry about forgetting or losing their tuning devices. A perk once reserved for certain acoustic guitars equipped with onboard tuners has now become available for electric guitars as well. Even as you play

MORE...